Hi guys,
A few months back, on the Adelaide club forum, one of the other guys was gathering interest in getting a group order of Ti frames.
I got mine today (thanks a lot Tony) and she's beautiful!
Thought I'd start a thread showing how it all comes together.
Will be a slow process.. I want to get it built up with a combo of reliable and light parts but don't want price to blow out too much
*not a weight weenie build.... I don't care for "could have saved half a bees wang by...."*
Instalment #1 - Frame, Seat and Wheels
Frame
17" Ti custom frame - Big for a 17" though... similar size to my 20" Norco HT
- 44mm internal headset (though I'm looking at running an external lower headset cup so I can use a tapered fork)
- takes 27.2 Seat post
- IS mount rear brake
1.56kg for the frame...
I'm no tradie or handyman but the welds look clean
One of the other guys checked out all of the tolerances with digital calipers and everything is spot on
I'm going for a
BLUE
and Ti colour scheme.... Anyone with some Primo bits suitable for the build, feel free to PM me...
Wheels
Hope Pro 2's
Stan's Crest 29" Rims
Black DT Supercomps
Seat
Selle Italia SLR XC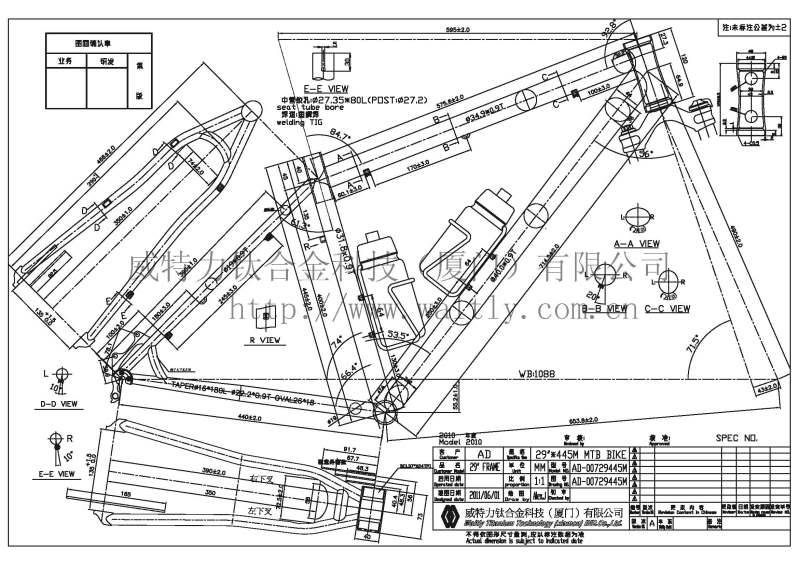 For all the engineers out there....
Selle Italia - Not 160g as quoted.....
Frame weight 1.56kg - Tony must have nabbed the lightest one..... :lol: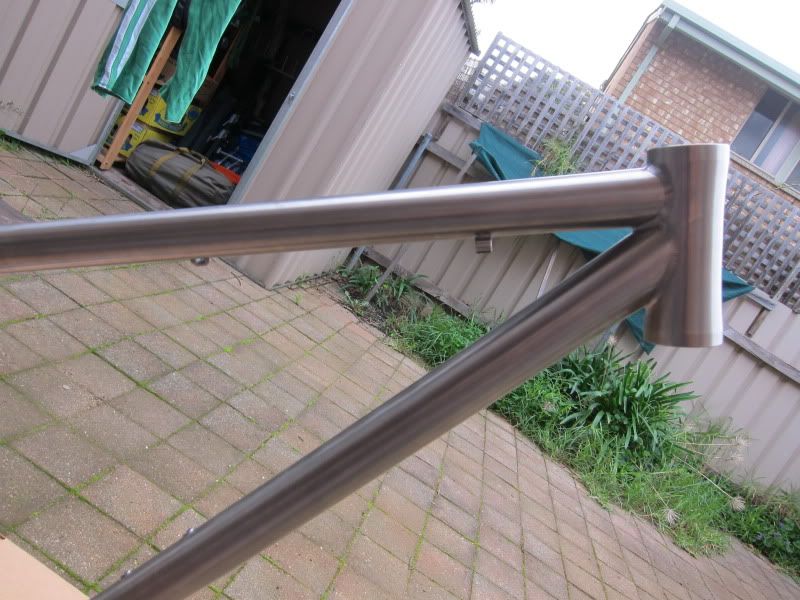 Headtube Junction - very clean
BB Area... some nice wavy stays with good clearance, nice welds on bottle cage mounts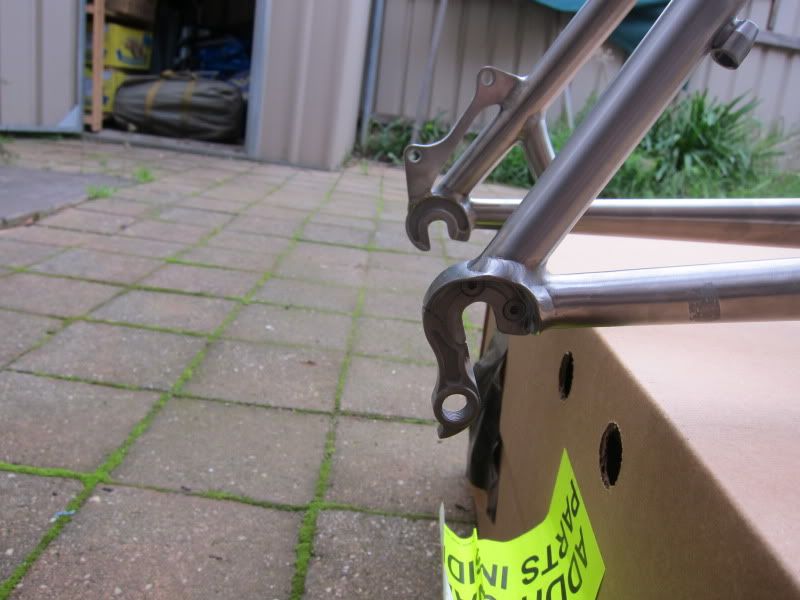 Dropouts... again clean welds and replaceable hanger
Seat Junction
Some nice braces on the stays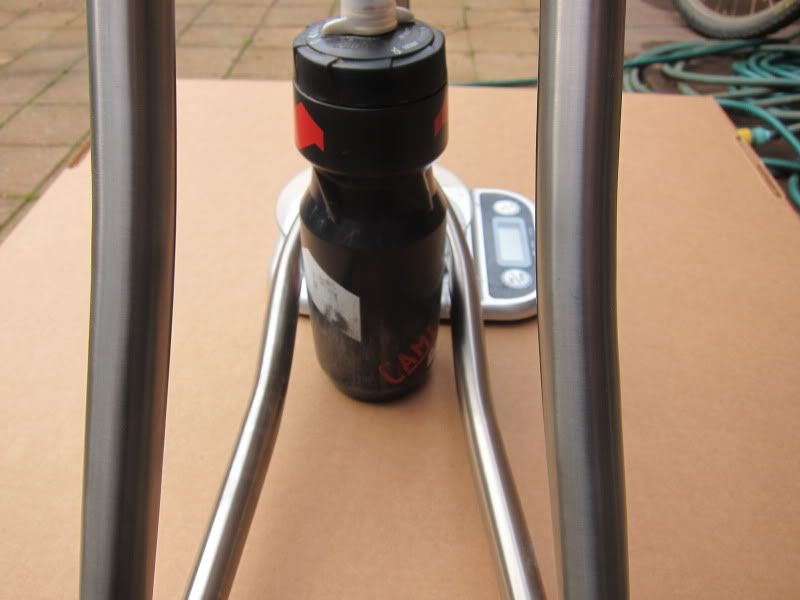 Good clearance! - that's a fairly chunky Camelbak Podium bottle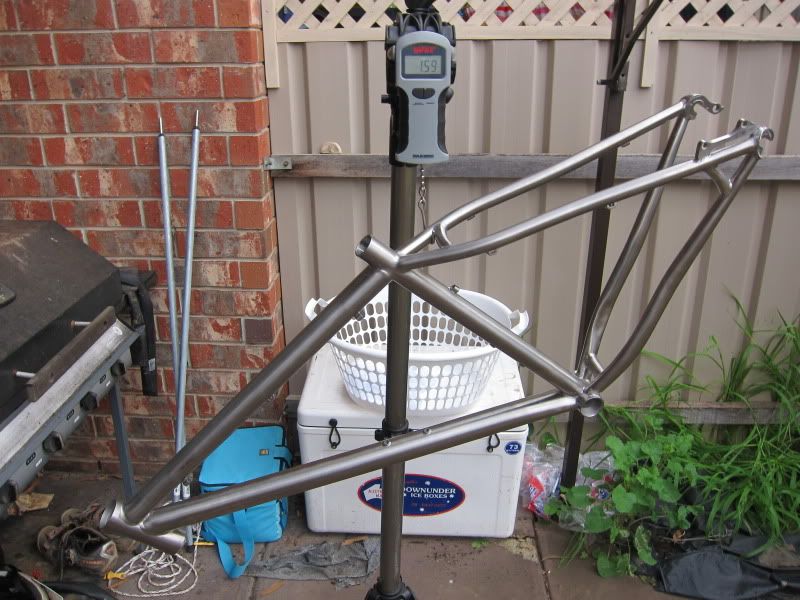 A second opinion on weight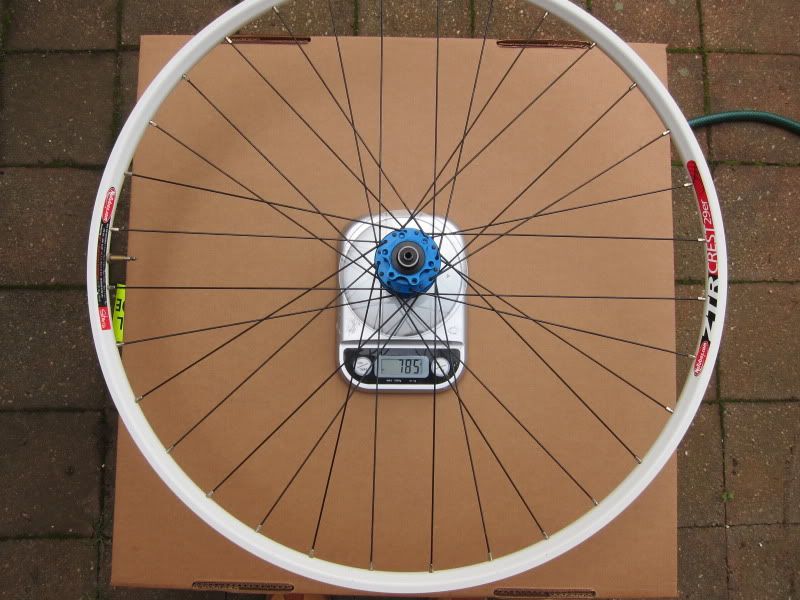 Front wheel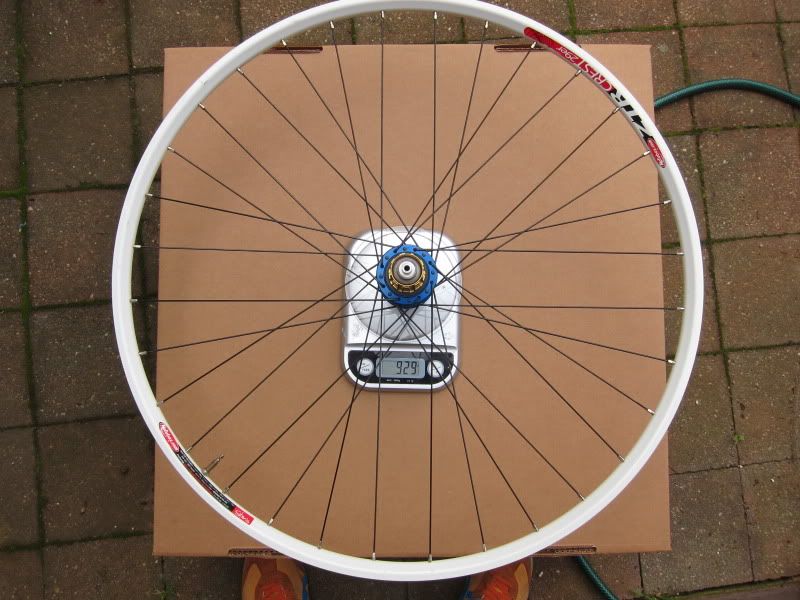 Rear wheel - a 1.7kg 29er wheelset isn't setting the world on fire but it's a nice strong build with the Super Comps. At 80kg they will allow me to run rigid if I ever grow some bollocks