"ION. An atom or molecule with a net electric charge due to the loss or gain of one or more electrons" is what you'll find if you search for the meaning of the word ION. In our world though, ION is an international brand created in 2004 as a water sports icon. In 2012, they bought their flavour to the world of mountain biking and now boast a huge range of top shelf apparel available to you from Bicycles Online. In the first part of this extensive review, we're giving you the intel on some of the amazing protective gear and apparel you can pick up. Visit the Bicycles Online ION
range here.
Let's go bottom to top. The ION Raid AMP II shoe is a flat pedal shoe built for enduro and downhill riding. ION chuck some serious technology into this shoe and it is absolutely ideal for what we do on our bikes. There's specific material in the ankle pad to protect your ankles and cranks, a reinforced toe cap and comfortable heel cup plus the sticky mid-sole on the tread for grabbing onto your pedals. In a nutshell, your foot is protected from the impacts of riding and it stays firm on our pedal. Nowadays though, some of the climbs we tackle require you to push your bike up some pretty steep loose terrain. The ION Raid AMP II excels not only for rider comfort on the bike but blitzes it hiker-biking. I've found lots of shoes to fail in that area when you heel slips out when you're on your toes meaning you need to run the laces too tight etc etc. Not with the RAID Amp! I'm comfortable running clips or flats on any bike but of late am a flat pedal guy and can safely say these are my go-to shoe for sure. And the price point? $159.99 for a shoe aimed at the same field of shoes over $200 is awesome. An important side note when thinking about new shoes is "Can I wear them to the pub without looking like clown shoes?". Yep, you sure can! Pair it with a pair of ION socks, perfect match!
In the late nineties, we were basically wearing hockey pads as knee protection adding 10kg of weight to our day out. Not anymore though, we're accustomed to pads that cover just the knee and allow range of motion to not interfere with riding bikes. That game is forever improving too and we're now wearing knee protection that feels just right. The ION K-Pact downhill knee pads are a slip on pad tightened once in place by velcro straps top and bottom of the pad. They breathe exceptionally well with a neoprene material (not mesh) and doesn't bunch up. The side impact is taken care of by a a closed cell flexible foam and the knee cap area? Well, that's a SAS-TEC elastic foam that contours to the shape of your knee as it is worn. Pretty damn impressive actually! You pull the sleeve on and it is rigid enough across your knee standing upright that it isn't too bulky. Bend your leg when you pedal and it moulds itself around your leg, very neat and very comfortable! Of course we need to properly test these things though and fashion aside, these guards have a purpose. Do these guards protect you in a fall? Yes they certainly do! I've had a few spills wearing these and can say they tick every box. They don't slide around when I'm sliding across the ground, they don't tear and they don't twist around my knee. Perfect!
You'd think there isn't much more that could be done to make knee protection any more appealing? Well, there is! Ladies and Gentleman, may I introduce the greatest enduro knee pad I've ever used; The ION K-Traze Enduro AMP Zip! Offering the same technology as the K-Pact downhill pad but in a lighter form and with the amazing feature of being able to put the pad on while you have your shoes on. The pad is essentially still a sleeve but the added bonus of a full length side zipper means amazing functionality. Its simple, undo the zip, insert leg and zip up! I recommend two things with this knee pad; put it in your leg below your knee to zip it up and pull the pad up once zipped. Also hold the top zipped section of the pad firmly when pulling it up to keep it snug. On the trails, the lighter coverage of the ION K-Traze Enduro AMP Zip is perfect for a two day weekend riding all the stages and relaxing in-between. I imagined this knee pad would feel bulky and stiff with he zipper function but nope, it and the K-Pact downhill knee pads are the most comfortable pads I've worn. Treat yourself and grab these pads from Bicycles Online, the K-Pact downhill knee pad is $119.99 and the ION K-Traze Enduro AMP Zip knee pads are $159.99. Yes, you read that right, they are so well priced!
Don't stop there though, you need to protect your arms and hands! I've been running the ION E-Lite Enduro elbow pads. A simple design sleeve that again boasts the SAS-TEC padding covering all the vulnerable spots of your elbow in a fall. Tailoring an elbow pad to fit is tough and you'll never get elbow protection that doesn't feel tight. It needs to be though, you want to get up and ride off after a fall and you don't want it to slip. The E-Lite enduro elbow pads are light and breathe well, a perfect addition to the long gravity days. Pick them up at Bicycles Online for $94.99. Make the most of your payment options too and consider using afterpay!
ION also have gloves! I'm pumped on the ION Traze full finger gloves. Bound around your wrist with a snug velcro tab, these guys also have extra pads on the palm in points of contact to reduce fatigue; a great addition to full day rides. Demonstrating their awareness to current trends, ION have included Digital Tips; you can share that rad video straight away on social media with your gloves on! The palm is cut from a single piece of material so you don't have any messy joints clogged p with stitching. Loving these gloves! Pick up a pair for $44.99.
To finish the kit off, we're treated with some awesome apparel. ION have some sweet shorts and jerseys too. I'm running a few different colours of the ION Traze AMP long shorts and Traze AMP short sleeve jerseys. You can pick these up individually; shorts are $149.99 and the jersey is $89.99. Now while that is admittedly still great price for each piece of apparel, I was astounded to see the huge saving by buying the Bundle Saver on Bicycles online consisting of the Trade AMP shorts and the Traze AMP jersey for………..wait for it…………$199 for both! Find me that value for this good a garment! A great saving for sure.
The shorts are a stretch fabric with a snap shut button and velcro holding it together. There's tons of adjustment with hidden velcro straps to loosen or tighten the shorts and full zip pockets. Inside one of the pockets is a sleeve that you slide your phone into to protect the screen plus keep muddy splashed off it. Sweet! I've run my phone in my pocket lately because of this feature and doing so means I'm less likely to need to run a backpack. I love these shorts, the stretch material is pretty common nowadays and is way more comfortable than the old style moto shorts we wore to look cool.
Speaking of looking cool! The ION Traze AMP jersey is available in a few colours to give you good options. I love the green CBlock kit with matching shorts, looks ace. There jersey is a good length and sizing is relevant; if you wear a large? Get a large. The jersey includes a Clear Optics glass wipe inside a zipped pocket and the whole thing is a breathable material that doesn't clog up with sweat on a big day. You ever just chuck all your riding gear in the wash only to find out your velcro knee pads have torn a chunk of your jersey out? Not with this jersey, its a velcro resistant structure meaning you can save time by doing the load all at once. I admire companies who think of this stuff, I want to ride more and think less about the after effects of the clean up, thanks ION.
There's a big range of ION gear available on the Bicycles Online website. I'm very spoiled with being able to get my hands on this great gear and urge you to get onto it. It is priced so very well, it's very readily in stock and delivered super quick. The whole shopping experience with Bicycles Online puts it as one of the best online stores in Australia for sure.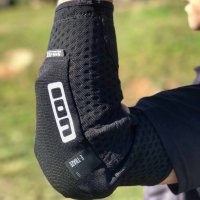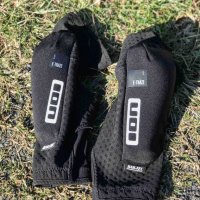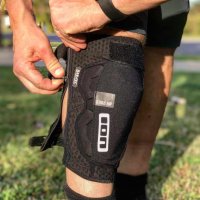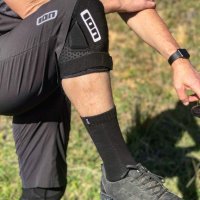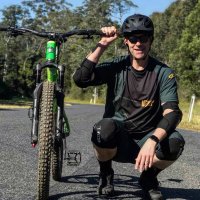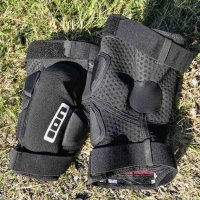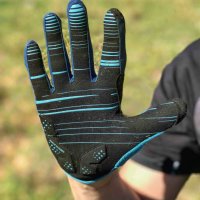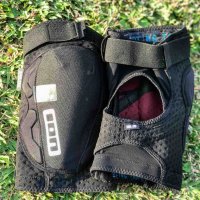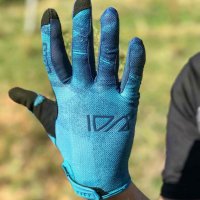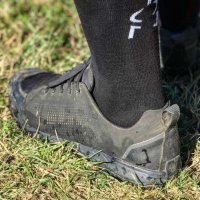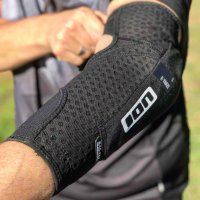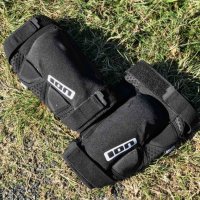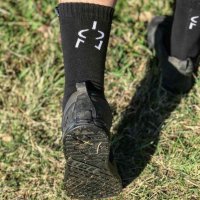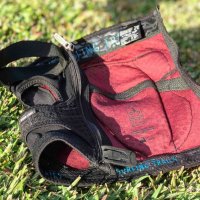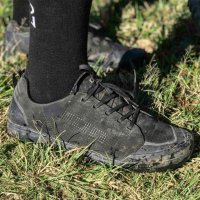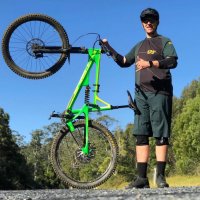 Last edited: