Item:
Giant DH Team 2001
Location:
Blaxland / Western Sydney / Lower Blue Mountains
Item Condition:
This bike is in good condition, will need a fork service/ seal replacement. My bike shop quoted me $60 for that.
I do have a 3/4 full bottle of oil for the forks here so i can supply this for free if you know how to do it! Rear shock is great, bearing and all seem fine. Rear wheel may need a spoke tensions thats about it. Remember this bike is from 2001, so it has had a few rocks hit it, like all downhill bikes on the rims frame etc and also NO CRACKS! Runs great once those small things mentioned above are repaired.
Reason for selling:
Medical issues
Price and price conditions:
$1300 ono .. on eBay at the moment too.
Extra Info:
Frame: Medium 18.5"
Forks: Manitou X-Vert Carbon Downhill Forks (7" Travel) - As said before, needs seal replaced and/or service
Rear Shock: Rocks Shox Deluxe Pro (8" of Travel)
Cranks: TruVativ Hussefelt
ChainGuide: AC Chain Guide
Rear Derallior: 9 Speed Shimano XT
Gear Lever: Shimano, was a temporary replacement feels a little weak but does the job fine. I think it may be the cable.
Brakes: Hayes Front & Rear Hydraulic Disk Brakes, Hayes Levers, 8" Discs etc.
Tyres: Michelin 2.5" - Best tyres I have ever used - Descent amount of tread and great for running low pressure for grip.
Rims: Dice TwoSix (very tough, double wall at least i assume) - As mentioned above, scratches as expected on a downhill bike and a few dints. Does not effect performance etc.
Seat: Specialized, model unknown. Has flexible spinal system (extremely comfortable)
HeadStem: Azonic Shorty
HeadSet: FSA / ORBIT XLII
Pictures: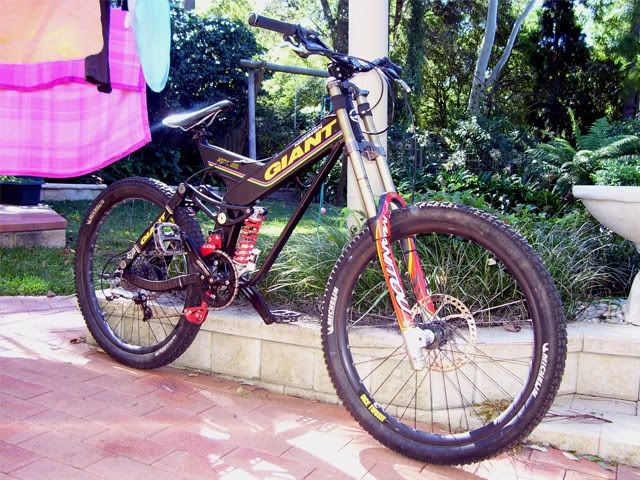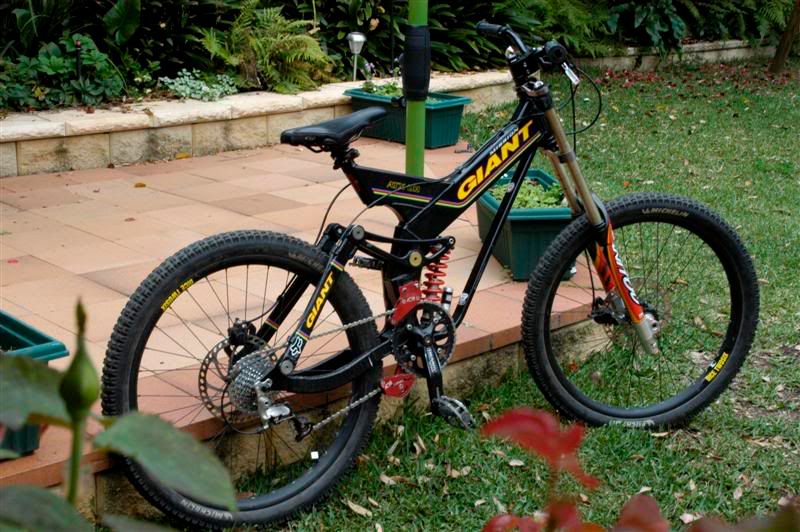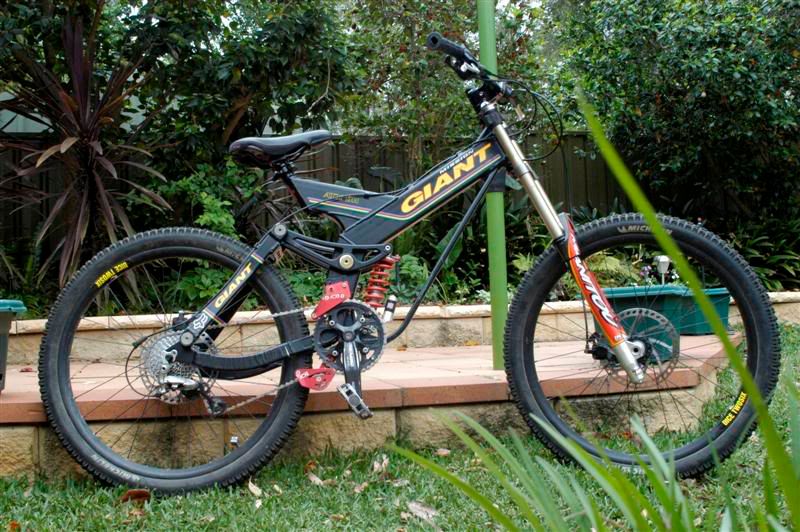 Last edited: