Níl aon tóin tinn mar do thóin tinn féin
Thanks for posting. Mine is actually pretty light for resistance but that is ridiculously free spinning.

I can back pedal easily and that wasn't the case when I first got it. It would bind up a touch. Keen to see how this goes and how easy it is to install / maintain.

Getting a spare idler makes sense too, just in case.
The Aussie importer carries a full range of spares now according to Deviate UK. I ordered a spare hanger and idler so if anyone needs one quick, I can express post it overnight.
Both bearings on the idler are blind bearings, luckily mine came off with the idler but they wont come out now, the new idler did not seem as tight on the bearings as the one on the bike was... anyhow, ordered this 10 minutes ago, they are 17mm internal so this will keep me right.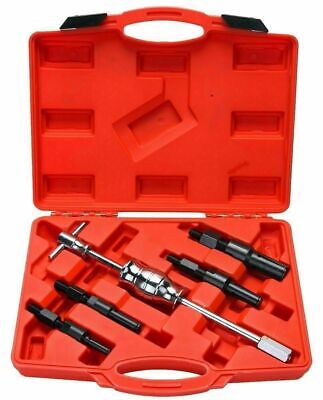 【Easy to Use】The 5Pcs Blind Hole Inner Bearing Remover Pulling Kit is simple and easy to use. All you need to do is just insert the collection and expand it to fit the hole. 1 x Blow Molded Case. Case Color: Red.
Loved the bonus drop-bear too...
He ran across the road and had me scrambling to unzip my pocket and start up the GoPro.