I dont usually ask these sort of questions but am in a quandry.
I am sure to get some interesting answers.
So does anyone think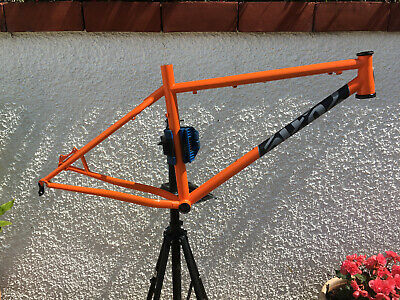 Cotic Soul medium frame refurbished. Has been stripped and powder coated. All tubes internally treated. New headset bearings. Had it coated then built up and realised just a bit too small. Been ridden around garden . Is tapered headset and for 26 inch wheels. New headbadge and downtube sticker...
is worth > $600 , it is steel and has a tapered head tube , is 135 mm QR , 26 ins which I want , size medium should have a good VTT > 580 mm and has been powdered coated .
It is in the UK .