would blow a manky old hobo for $20
Ok I have the DT Swiss E512 rim and going to fit it to 142 x 12 mm Hope Pro 4 Hub and the front to a 15 x 110 Hope Pro 4 - So obviously I need Nipples and Spokes - Below is the spoke length I calculate but what actual spokes do I want - I am large and use will be XC touring dirt roads and fire trail. I was going to use the Pillar Spokes from dirtworks they seem to have stock available.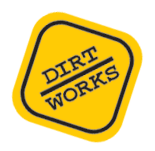 Wheelsets, Parts & Tools - Wheelsets, Parts & Tools
www.dirtworksb2b.com.au
So which actual spokes and nipples do I buy?